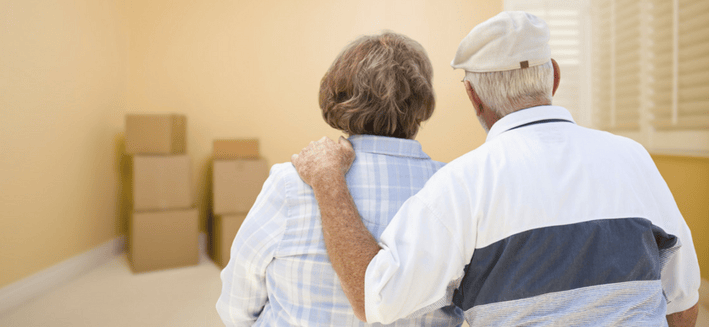 Moving can be a real hassle. Not only do you have to physically pack up everything you own, you also have to take everything to your new place and unpack it. This is a lot of work. Save some time, money, and stress by incorporating these 15 tips into your move.
Purge and declutter.
Moving is the perfect time to get rid of unwanted items. What's the point of moving extra stuff that you don't even want anymore? Hold a garage sale, sell clothes to consignment stores, put rarely used items up for sale on EBay or Craig's List, and/or donate clothes and items to your favorite charity.
Start collecting boxes early.
Moving can be expensive, and one pointless expense is buying boxes. You can save costs by collecting free boxes early from the free section on Craig's List and at grocery stores.
Color coded boxes.
Designate a color for each room in your new place. For example, keep all kitchen boxes together by putting a red label on each one. When the movers (or friends and family helping you move) bring the boxes inside, they can easily put all the boxes in the rooms they belong.
First day kit.
Pack everything you'll need for the first few days of the move in a separate box. You'll be thankful for this when you've been moving all day, and you can easily find your shampoo, toothbrush, etc. and go to bed instead of having to dig through boxes to find it.
Pack plates vertically.
Pack plates on their edges (like vinyl records), and they're a lot less likely to break. Another tip is to put a foam plate between each plate to provide a bit of cushion.
Keep drawers closed with plastic wrap.
Save time, and don't unpack your drawers. Just wrap plastic wrap around the entire dresser to keep the drawers from sliding out during the move.
Pack heavy items in a rolling suitcase.
Pack heavy items like books in rolling suitcases. It's a lot easier to roll a suitcase out the door than to carry a heavy box (that may not be able to handle that much weight anyway).
Keep clothes on hangers with garbage bags.
Slip clothes into garbage bags while they're still attached to the hangers. This way you can skip the long process of folding up and boxing clothes just to have to rehang them after the move.
Use plastic wrap over open bottles.
Prevent spills and leaks by easily placing a little bit of plastic wrap over the lip of bottles under the cap. Use this tip on kitchen and bathroom liquids.
Use towels and sheets instead of bubble wrap.
Towels and sheets are difficult to pack to begin with. Save trouble and money by wrapping your linens around breakable items.
Take pictures of electronics.
Rewiring electronics is a lot easier if you have a photographic guide of where to plug in all the wires.
Use masking tape on your mirrors.
Use masking tape to put an X on your mirrors. This won't prevent your mirrors from shattering, but it will keep the glass secure during a bumpy car ride.
Pack in layers.
When you pack boxes, put the heaviest items at the bottom and the lightest at the top. Also make sure each box is packed solid so things so rattle or shift inside.
Keep important papers with you.
Keep important documents like legal papers, identification cards, passports, and contracts in a single envelope and hold onto it until you find a safe spot in the new place.
Take pictures of your empty apartment.
Take pictures of your old place before you leave and your new place before you move anything in. This will provide evidence in the event of property damages and security deposit disputes.
For more great tips, follow us on Facebook and keep reading our blog. We're always sharing ways you can make the most of your apartment and community.
Looking for a place to call home this summer? Oakleaf Property Managment would love to have you as a resident.