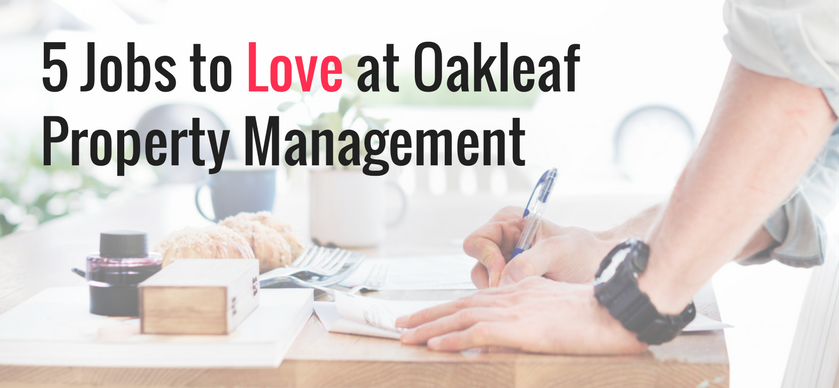 Spring is here, and the trees are just itching to start a new season of growth. Is your career feeling the same way? We're always looking for can-do-it candidates with property management, customer service, or maintenance experience. If this sounds like you, keep reading!
Maintenance Technician
Multi-family Maintenance Technicians are a rare breed of engineer. Not only are they well-versed in everything it takes to keep an apartment community running smoothly, they are also customer-service oriented. They use their expertise in general contracting experience and power tools to fix what's broken while engaging the resident in a positive and empowering way. Our engineering teams handle everything from preventative maintenance to changing light bulbs to repairing and preventing leaks. There's never a dull moment, but most of them prefer it that way!
Click to see our latest job opportunities.
Building Hosts
Building Hosts help the Community Manager with maintaining the building premises and providing positive, professional interactions with fellow residents. To qualify for this position, applicants must be eligible to live on the premises, which means they have to be at least 62 years old or have a disability. While previous residential experience is preferred, we would welcome applicants with a positive attitude, strong organizational and communication skills, and a dedication to amazing customer service. This position also is available at family property locations.
Click to see our latest job opportunities.
Leasing Specialists
This is an entry-level position that will take your career to new heights if you are willing and able to learn. We'll build on your strong sales, organization, and customer service skills and teach you everything you need to know about property management and how it relates to the multi-family environment and affordable rental assistance.
Community Managers
Community Managers know everything that happens in our buildings, and they invest time, energy, and resources to make sure our communities and our residents get the best from each other. It is not an easy job, but they have the experience, education, and dedication to do it. It's worth noting that openings in this position are rare, but worth looking for.
Click to see our latest job opportunities.
As a member of the Oakleaf Property Management team, you'll receive training, paid holidays, and a team-based, collaborative environment that is ready for your good ideas and positive attitude. If this seems like the career you've been looking for, apply today!