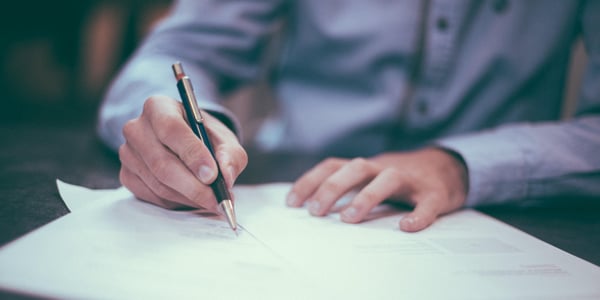 You're finally ready to ditch mowing the lawn, cleaning the gutters and shoveling snow and trade it all in for the convenience of apartment living. Congratulations! Apartments offer living in prime locations like near shopping districts and public transit lines, plus multiple amenities, security and, of course, affordability. Oakleaf Property Management makes it pretty easy to apply to live in one, but you can make the application process even faster by following these five steps. You'll be in the home of your dreams before you know it!
Research Apartments: Oakleaf Property Management (Oakleaf PM) has been serving Iowa, Nebraska and South Dakota for nearly fifteen years. We have 1,270 rental units located in 15 locations to choose from. We take pride in management services that focus on providing quality housing throughout the region. Each of our communities offers different amenities, like heat and air, tile showers, laundry facilities and media rooms. In Iowa, we cover a lot of area across the northwest part of the state, including Le Mars, Rock Rapids, Kingsley, Akron and Holstein. We have several apartment communities in Sioux City for families, seniors and persons with disabilities. There are also Oakleaf communities in Nebraska and South Dakota.
Download The Application: Complete the application ahead of time. You can download it from our website, review it and print it. Simply mail or fax the application to us once you've filled it out. Send it to Oakleaf Property Management, 1309 Nebraska Street, Sioux City, IA 51105 or fax it to 712-252-0155. You can also fill out a form online and we'll send you an application.
Include Copies Of Important Documents: To speed up the application process even further, be sure to include color copies of a photo ID for each adult household member, a copy of a social security card and birth certificates for all members.
Follow Us On Social Media: Be sure to follow us on our social media channels and on Craigslist to get the latest updates when apartments become available. Like our Facebook page to see our most recent posts.
Subscribe To Our Blog: Finally, one of the best ways to stay on top of all the different apartments we offer, plus their amenities, is to subscribe to our blog. Besides having great information about apartment living (like organizing a small space) we spotlight a different apartment community every couple of months.
Oakleaf PM is an equal opportunity housing company. We do not discriminate on the basis of race, color, age, religion, sex, creed, disability, familial status, sexual orientation, gender identity or national origin. Our ongoing commitment to our clients and residents has earned us a highly accredited reputation in our industry.
Contact us today with any questions, or better yet, download an application and get started on your way to living a new apartment life!