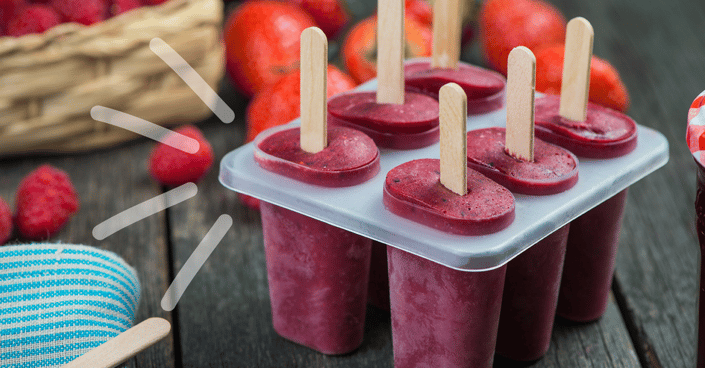 Cooling off this summer doesn't need to be time consuming or difficult. Take these easy steps to feeling more refreshed day and night, and your summer more enjoyable.
Choose Your Sheets Wisely
Seasonally switching up your bedding is a great way to not only keep cool,
but also
give your room a fresh look. Do yourself a favor and stash away you
r flannel and
fleece blankets from the winter, and purchase yourself a set
of nice and new cotton
sheets. Bed linens made of lightweight cotton are known to be more breat
hable,
and perfect for promoting airflow in the bedroom. Take a look at this
Sheet Buying
Guid
e
for tips on what to look for when buying the sheets that will kee
p you cool
even through the most humid and muggy summer nights.
Cool Down With A Delicious Homemade Ice Pop
These
fresh fruit and yogurt ice pops
are three things. One, they are nutritious and
delicious. Two, they
'
ll cure your boredom on a summer Saturday. Three, they
'
ll
cool down your body temperature instantly. These ice pops only take 15 minutes
to
prep, and a few hours to freeze. We suggest making these in ad
vance for when
those hot days roll around, you can simply pull one out of the freezer
and enjoy!
Get A Leg Up On Hydration
We know, we know, you
'
ve been told so many times how important it is to drink
water on hot summer days to stay hydrated, but have you ever thought about
the
importance of drinking a glass of H20 before bed? Tossing and turning due
to
night sweats can result in major dehydration. Try drinking a glass be
fore bed to
avoid waking up in a sweat. We suggest sticking to just eight-ounces, unless
you
'
re
into late night bathroom runs.
For more great tips, follow us on Facebook and keep reading our blog. We're always sharing ways you can make the most of your apartment and community.
Looking for a place to call home this summer? Oakleaf Property Managment would love to have you as a resident.