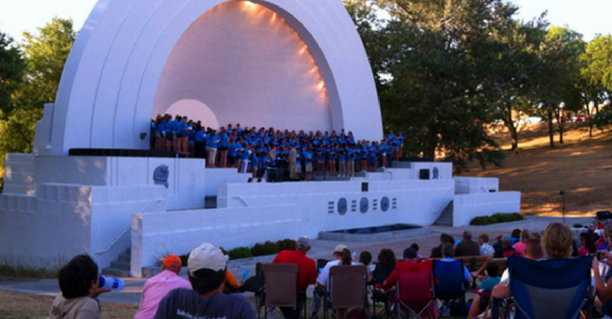 Summer is all about getting outside, enjoying the sunshine, and spending time with friends and family. Take advantage of the season by attending free events or accessing local recreational parks. Take a look at our comprehensive list of free things to do all around the tristate area, including your town!
Akron, IA (Ridgewood Apartments): The best kind of summer shopping is flea market thrifting. You mber know what treasures you might find, and no matter, it will be at a good price! This summer make sure to visit Akron's Flea Market Fridays.
Clear Lake, IA (Lakeland Park Apartments): Cooling off in the lake on a hot day is one of the best feelings. Clear Lake has three top notch beaches to keep you cool all summer. Clear Lake City Beach, Clear Lake State Park Beach, and McIntosh Woods State Park are all well-maintained beaches with unsupervised swimming. Clear Lake State Park Beach even has a concrete path that runs the length of the beach to make it accessible for people with mobile impairments.
Holstein, IA (Somerset Apartments): Pick up a book this summer at the Holstein Public Library. The library is a great place to hang out, use a computer, or learn something new. And starting in June, the Holstein Public Library has a Summer Reading Fun program with prizes for all ages.
Le Mars, IA (Floyd Valley Apartments): Spend some time in the park while listening to free music this summer in Le Mars. The Le Mars Municipal Band holds concerts every Wednesday at 8pm in Foster Park. Hint: there's even free refreshments every week provided by a different, local organization!
Rock Rapids, IA (Rosewood Heights Apartments): Rock Rapids is home to one of the largest and most scenic parks in Iowa. Visit Island Park to fish, camp, walk, or relax this summer. You can also explore the mini zoo, swimming pool, and multiple playgrounds in the park.
Woodbine, IA (Woodland Apartments): Spend a day living in the past by strolling through the historic downtown district, sampling pie at the renovated canopy gas station, and having a cool drink at the historic drugstore soda fountain.
Sioux City, IA (Centennial Manor Apartments, Century II Apartments, Martin Tower Apartments, Martin Tower Ballroom, Morning Hills Apartments, Shire I and II Apartments, Southview Apartments, Town View Apartments, West Park Apartments): Sioux City has many opportunities for free or cheap activities in the summer! There's something for you whether you enjoy spending time in nature, shopping, or big events.
There is a biweekly Farmer's Market in the Tyson Events Center parking lot from May 3rd to October 28th. The market is every Wednesday and Saturday from 8am to 1pm. You can stock up on locally grown produce or just come to enjoy the atmosphere and live music.
Take a walk in one of the beautiful parks in or near Sioux City. There are nice trails at Bacon Creek Park, Stone State Park, Dorothy Pecaut Nature Center, Chris Larsen City Park, and Anderson Dance Pavilion.
Wanting to cool off? There are several splash pads available for a refreshing afternoon. Check out Leeds Park Splash Pad or Dale Street Park Splash Pad. Both are free venues and fun for the whole family!
Fullerton, NE (Woodland Park Apartments): Take in some sunrays at the Fullerton City Park. The park contains: restrooms, a sand volleyball court, a picnic area, grills, and playground equipment. There's also a walking path that surrounds the park.
Sioux Falls, SD (Western Heights Apartments): Enjoy a free movie outside at Moonlight Movies in the Park. Every Saturday night, you can bring a blanket and snacks and head to Fawick Park for free family friendly movies.
Mitchell, SD (Greenridge Apartments, Green Meadows Apartments, and Cathedral Square I and II Apartments): Visit the Mitchell Farmers' and Flea Market to purchase local produce, flowers, and hand-crafted products. Mitchell also holds Summer Crazy Days on July 28th and 29th where Mitchell businesses clear out summer inventory.
Rapid City, SD (West Park Apartments): Rapid City is close to some of the best free activities in the state. One must visit place this summer is Main Street Square where you can see live concerts, community festivals, and children's events.
Scotland, SD (Scotland Apartments): The best cheap activities in Scotland are the public pool and public library. Spend some time working on your tan or get lost in a good book this summer.
Vermillion, SD (Town Square I and II Apartments): This college town is full of cheap, summer activities. The National Music Museum is always worth a visit, and chances are you'll learn something new! Vermillion also has a beautiful downtown district that is great for window shopping and people watching.
Wakonda, SD (Wakonda Apartments): This summer you can stay active in local parks, attend special events, and spend time at the library in Wakonda.
Yankton, SD (Valley Park Apartments): Yankton is known for great beaches and activities by the water. Spend time outdoors this summer at Lewis & Clark recreational area where you can walk, swim, or fish. If you can to stay closer to town, you can do all those things at the Missouri National Recreational River. For a fun night out, Yankton Family Bowl Center is a cheap and exciting option.
For more great tips, follow us on Facebook and keep reading our blog. We're always sharing ways you can make the most of your apartment and community.
Looking for a place to call home this summer? Oakleaf Property Managment would love to have you as a resident.