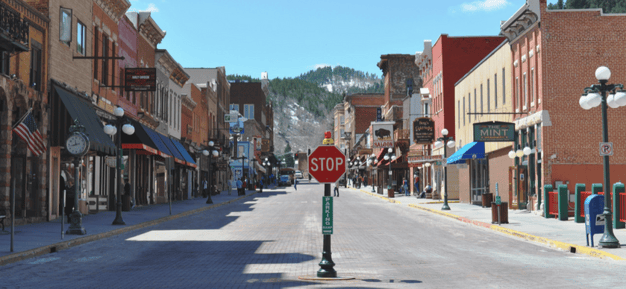 Whether you were born and raised in them, moved to them, moved from them, or are passing through them, small towns have a special place in our hearts. They are an important part of our nation's history and fabric, a fabric woven by the close-knit communities that keep everyone tied together.
At Oakleaf Property Management, we have the pleasure of managing communities in small towns across Iowa, Nebraska, and South Dakota. Joined by interstate as well as gravel, these pint-sized communities may not be for everyone, and that's ok. If we're honest, we probably wouldn't fare as well in the larger cities, either. Nothing against the metropolitan areas--there's just too much to love about small towns.
What small towns lack in retail and restaurant selection, they more than make up in character, charm, and convenience. You don't have to search on the internet for the best ice cream parlor in Plymouth County. You know it's in LeMars. The same goes for the best restaurants for date night in Sioux City or the best spot to watch the sailboats in Yankton, South Dakota. You already know what it feels like to visit these places, and you go back to repeat it. Often.
We may not host celebrities on our streets at night, but we see more stars than most people do. Our wide skies aren't blocked by much of anything, and that long uninterrupted horizon is an important reminder that we belong to something much bigger than the building in front of us. And while it's true our local economies are sensitive to even minor fluctuations in commerce and agriculture, our community doesn't flinch when it comes to helping someone who needs it. Because we've all been there.
In small towns, we don't know the meaning of rush hour or traffic or anonymity. Well, of course, we do, but it's not part of our daily vocabulary. We count travel by miles and not minutes. We know our neighbors' last names and what sports they played in high school, and they know the same about us. We aren't afraid to run for local office, and we're not afraid to run our mouths at local diners with friends on both sides of the counter.
Small towns believe in celebrating its people and way of life. We believe in regional mainstays like county fairs and cultural traditions like Oktoberfest. We gather for family reunions and church on the weekends. We join in the fun of sidewalk days and town holidays, and we publish birthdays and anniversaries and weddings in our local newspaper. And our funerals are well attended; the mark of a good life isn't how much money you left behind, but by how many people who were sad to see you go.
We hope you'll forgive this moment as we wax poetic about our local communities and what's it's meant to us to serve them. We may live on a map dots that don't have a name on most atlases, but we do know something many people on the planet will never have the fortune or privilege to understand. We know what home feels like. We know what it feels like to belong.
Join us in one of our favorite small towns. Oakleaf Property Managment would love to have you as a resident.