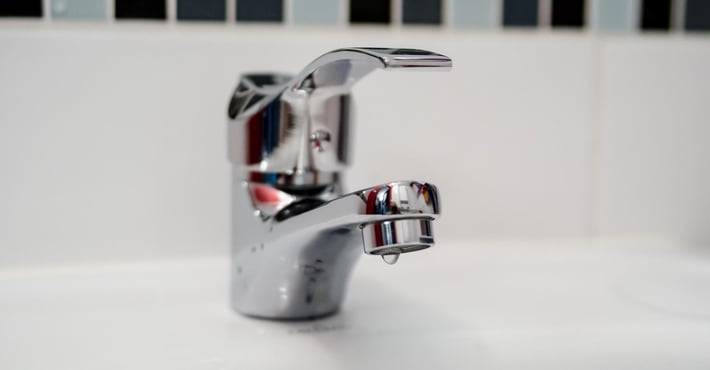 Here's a scenario many renters can relate to: You just moved in to your shiny, new apartment and after hours and hours of unboxing, things start to feel like home. But then it happens. One minor inconvenience pops up. It could have been that the lock was taking too long to open, or a flickering light took a few minutes too long to illuminate the room. At the time, you figured it wasn't a big deal and didn't want to pester maintenance for something so small. That was a mistake. As time goes on, minor inconveniences can easily turn into critical stage problems. And, once you do notify your building manager, the once "easy" problem now takes longer to fix, costs more money and could require you to vacate for safety reasons.
The good news is these types of scenarios can easily be avoided by following the proper steps to handle a maintenance issue.
Keep all of the details.
As soon as you notice a problem in your apartment, begin documenting its regression. Write down daily or weekly updates, with dates and times in the margins. If possible, take some pictures to detail the issue further, or use video to capture sound or motion. Narrate the videos to let the viewer know what to be aware of, or what triggers the maintenance issue.
Know what is and isn't considered an emergency.
While our maintenance technicians are here to serve you, there are some items that may not need to be replaced immediately. A door that needs a harder push to open or close, is not as urgent as a door with a malfunctioning lock. Keep your eye out for flaws in your apartment and if they worsen, proceed to the next step.
Notify your manager.
No one wants to be a bother. However, our managers are here to ensure that your living space is both comfortable and functional. Complete a work order form as soon as a problem occurs. By doing this early, your manager can put those saved maintenance expenses toward property upgrades and community activities.
Follow up.
If the manager doesn't respond to your work order form after a few weeks, be sure to call or set up a meeting in another week's time. Send him or her the updates you've been keeping and emphasize that the maintenance issue continues to regress. The technician should respond by this time.
Take proper care after the repair.
Be sure to write down all of the technician's instructions after he or she completes the repair. Is there anything you need to do to prevent the issue happening again? Continue to also track any changes after the maintenance, should they occur.
Oakleaf Property Management's managers and maintenance technicians are here to help you in an efficient manner. If you have a maintenance issue that needs attention, call your manager and complete the work order form.