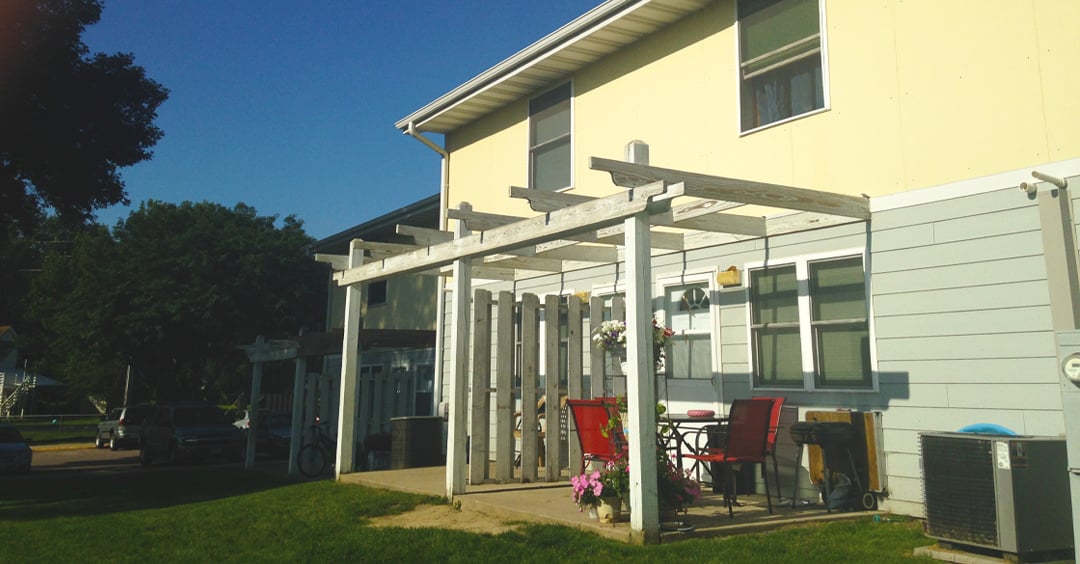 You may know of Oakleaf Property Management as the area's premier affordable housing for the elderly and disabled, but did you know we also have great housing options for families? We have more than 1,268 apartments spread over 26 locations, many of which are perfect for families.
Green Meadows, Mitchell, SD
These 20 townhome units in beautiful Mitchell, S.D. feature two- and three-bedroom floorplans. Each apartment has window air conditioning, carpeting, dead bolt locks, large closet space and a patio or balcony. The family-friendly community also boasts garages, outside parking spaces and an onsite playground. Plus, you never have to worry about lawn care or snow removal as Oakleaf will take care of all of that for you!
Morning Hills, Sioux City, IA
Morning Hills offers 1, 2 and 3 bedroom apartments with the heat and water included, in Sioux City's Morningside area. Located next to Hillcrest Shopping Center, each apartment offers families large closet space, vinyl wood floors/ carpet and discounted cable service. The site also has a playground and shelter house. Appliances are furnished and there are laundry facilities in each building.
Southview, Sioux City, IA
These townhouse apartments are situated in a beautiful eight building complex with off-street street parking close to Sioux City's Southern Hills Mall. Two and three bedroom units offer great amenities including fully-equipped kitchens, large closets, pantry space, discounted cable and a patio. The facility is located on a quiet cul-de-sac, has a playground for kids and shared lawn space.
Town View, Sioux City, IA
These wonderful apartments are situated in a beautiful five building complex with private, off -street parking across from Sioux City's Cook Park, perfect for family living. There are 32 two- and three-bedroom units with utilities paid. The townhomes feature ceiling fans, dining rooms, fully-equipped kitchens and large closets.
Valley Park, Yankton, SD
These great townhomes offer a friendly environment and spacious courtyards in beautiful Yankton, S.D. Each of the facility's 18 two- and three-bedroom apartment homes have air conditioning, carpeting, a fully-equipped kitchen, patio and washer and dryer hook-ups. This community features off-street parking, 24-hour maintenance, a playground, yard space and snow removal. We have beautiful apartments available now with no waiting list. Apply Today!
Wakonda Apartments, Wakonda, SD
Located in the heart of Wakonda, SD. These spacious one and two bedroom apartments are available NOW! A very reasonable rent with no income or age restrictions. Housing vouchers are always welcome.
All of our family-friendly facilities are affordable. Eligible residents pay 30% of their adjusted annual gross income. Applicants may have assets, cash, savings, stocks, or annuities and may still qualify for housing. Fill out a Rental Application online, or Contact Us and we will then provide you with details. There is no application fee. A security deposit is required.