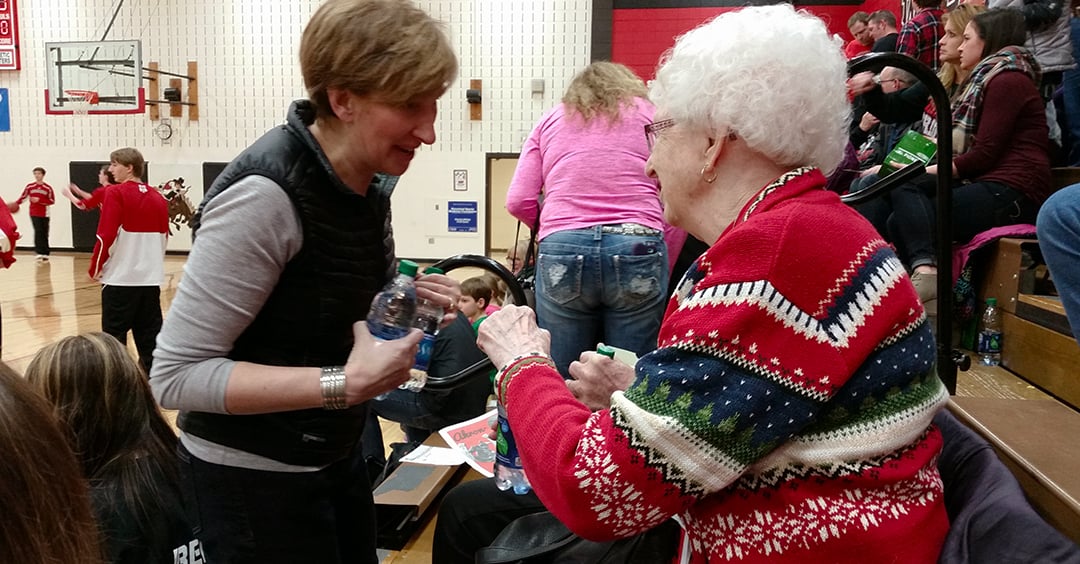 A house is made up of four walls and a roof but it becomes a home from the relationships that fill it. If you've recently moved, it's a great idea to get to know your neighbors and help build a strong community around you. According to Help Guide, healthy friendships offer many benefits including:
Improving your mood and boosting your outlook.

Help

ing

you reach your goals by offering support.

Reducing stress and depression by bolstering the immune system and reducing isolation.

Helping to get you through tough times by having someone to share your problems with.

Providing support as you age by reducing depression and helping during hardship and loss.

Boosting your self-worth because you feel needed.
Although making new friends sounds like a great idea in theory, in practical terms you may not know where to start. Here are some ideas we wanted to share to help get residents out there and building a community with their neighbors.
Plan a progressive dinner.

A progressive dinner involves eating several courses of a meal at different

locations;

perfect for apartment living as no travel is required! As the organizer, decide how many people/homes you want involved and assign them a course. You can plan on three courses (salad, main, dessert) or go as high as six (drinks, appetizers, salads, main, soup, dessert). Decide how much time you'll spend at each home and pick a date that works for everyone interested. Now the fun part, pick a theme and ask each home to center their course around that theme. Some examples inclu

de

Mexican fiesta, slow cooker meals, finger foods,

family favorites and so on, the sky is the limit!





Start a club

.

Card

club, book club, sewing circle, the type of club doesn't matter as long as it gives like-minded people the opportunity to gather together. Decide what type of club you'd like to start, preferably one that already has a few sh

ared interests, and

what day you want to meet

, usually once a week or month

. Personally invite people to join and don't forget to include newcomers. Set some rough guidelines, like passing on the responsibility to pick a new book after each book club meeting, and get it rolling.

Keep in mind it

is always more fun when everyone can engage and enjoy equally.





Volunteer.

Volunteering at an organization close to where you live is a great way to meet like-minded people, along with

feeling great about

giving back to the community. You can even invite some of your neighbors to volunteer with you, especially for a special event like a telethon

or fundraiser which requires

minimal commitment.





Take advantage of common spaces.

Your apartment complex was likely built with tons of amenities to get its residents together like community rooms, outdoor spaces, sitting areas and even laundry facilities. These common areas are a great place to meet your neighbors, strike up a conversation or set a play date for the kids.




When you're in the market for a new home or know someone who is, contact us. We make it easy to apply to live in one of our great facilities that come with many benefits and perks. You can download an application and mail it to us.